If you require bespoke health and safety consultancy, First Safety Training (Cambridge) is here to help, providing a wide range of health and safety consultancy options tailored to suit your individual organisation.  We can help you to establish and maintain safe, well co-ordinated  and documented health and safety plans and procedures.  Not only can your company feel confident that they are maintaining high safety standards but with our help your staff will feel safe in their workplace.   Irrespective of your organisation's size or distribution we can offer full support to your company; everything from the initial establishment of your written  Health & Safety Policy, plans and procedures, through to induction, individual and continuation training, risk assessments and controls and site security.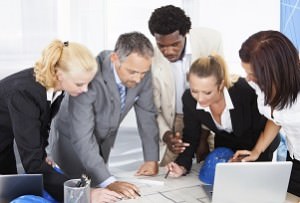 Site inspections are often overlooked but play a vital part in understanding an organisation's concerns and requirements.  We will undertake a full site inspection, looking at the issues and concerns from your perspective and then provide to you, through consultation, with recommended corrective or remedial advice should that be required.   Upon receipt of our advice you are free to implement any action yourself or allow us to complete it for you.    Our commitment to you does not stop following the initial assessment and report.  If you need it we can provide ongoing consultancy support at any time, giving you that added peace of mind.  Post report health and safety consultancy can be for a fixed period or open ended if you wish.  We will support you as much or as little as you require.
Should your organisation require a phase 1, or 2 external audit of your processes and procedures we can provide a fully certified and qualified lead auditor to undertake this task.  Our lead auditor is qualified to OHSAS 18001, ISO 14001 and 90001 standard.
To make an enquiry for any consultancy work please Contact Us with brief details and we will respond to your enquiry promptly.