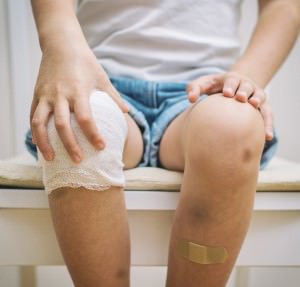 This Emergency Paediatric First Aid Training Course has been designed for those with a professional interest in child or infant care and fulfils the requirements of Ofsted and the Early Years Foundation Stage (EYFS).  It makes up part of the 12 hours of paediatric training required in order to gain the full Level 3 Award in Paediatric First Aid (the first 6 hours of that award).  This course is suitable for those who are responsible for infants or childcare,  working towards a child minding qualification, working in a pre-school or primary school setting and all parents.  
Our emergency paediatric first aid course ensures that the candidates are able to deal with a range of emergency situations. 
The course syllabus includes the following:
Health & Safety (First Aid) Regulation;
Roles, Responsibilities and reporting;
Casualty management and assessment;
Child and infant resuscitation (CPR);
Dealing with an unresponsive child or infant;
Bleeding and wounds;
Minor Injuries;
Allergic reactions and anaphylaxis;
Shock; and
Epilepsy
The course duration is 1 day and lasts approximately 7 hours (depending on group size) starting at 08:30 am and finishing at 4:30 pm.
The candidates will receive continuous practical assessment throughout the training day and will be required to sit and pass a multi-choice question paper to gain the first stage of the level 3 qualification.  A basic level of both spoken and written English will be required.
On successful completion of the course the candidate will receive an attendance certificate in Paediatric First Aid which is valid for three years.
Refreshments and lunch are provided throughout the day and are included in the course fee.